About Our Staff
Reid Golf Course Management
Brian C. Hansen, Clubhouse Manager
Brian is from Calumet, Michigan and has been playing golf since he was 9 years old and since earned his way to the rank of a Professional with the PGA! After talking his parents into purchasing a junior pass at Calumet Golf Club at a young age, he attained priceless knowledge of etiquette, rules and swing technique and his love for the game begun!
After volu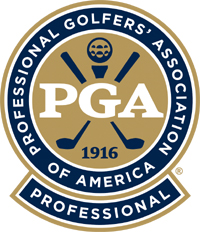 nteering on the course and later working at Calumet Golf Club, Brian worked at the Moors Country Club in Portage, Michigan while in college. Brian graduated from Western Michigan University in 1999 and moved to Appleton in 2002, starting as Assistant Professional at Riverview Country Club and later as Head Professional from 2008-2011. He was elected into the PGA of America membership in 2009. Brian comes to Reid Golf Course from Eagle Creek Golf Club where he was Head Golf Professional and Clubhouse Operations Manager from 2012-2015.
Brian resides in the Fox Valley area with his wife, children and dog and is a huge Packer fan (to help keep Jeff in check!). Hockey is another favorite pastime activity of his, along with landscaping and gardening. Brian adds, "I am excited to be working at Reid and I look forward to sharing my experience on the course and in the Clubhouse!"
Jeff Plasschaert, Golf Course Superintendent

Jeff grew up in Rock Island, Illinois which happens to be right next door to John Deere's Corporate Headquarters in Moline.  He graduated from Loras College in 2004 and started his golf course career at Short Hills Country Club in East Moline, Illinois during college and was hired as a second assistant before he left for Bryn Mawr Country Club in Lincolnwood, Illinois, a northern Chicago suburb.  Jeff worked for the course superintendent and membership, completing a major golf course renovation project.  He began pursuing this career for his love of golf and being outdoors.  It's hard to argue with an office that is 100+ acres!
His wife of 12 years, J

ackie, grew up in the Chicago suburbs and graduated from UW-Green Bay before moving back to Chicago.  Their family consists of two dogs.
When he's not playing with the dogs or hanging out with his wife, he's a huge sports fan of the Bulls, Bears and Cubs and also enjoys playing golf.